OVER 90% of SMS'S ARE OPENED WITHIN 3 MINUTES!
NEW SMS BREAKTHROUGH
GIVES YOU AN INCREDIBLE
Sales Tool!
….. Texts With Pictures & Video!
A Revolutionary New "Image Based" Text Message Facility
That Dwarfs The Results Of The Traditional SMS!
IMAGINE ENJOYING A 90% "OPEN RATE"
Of Your Sales Message Within Just 3 Minutes!
Sick of the miserable result of your email blasts?
Frustrated with email "open rates" of a lousy 5%, 10% or at best, 20%?
Well here's a "breakthrough" alternative – a marketing communications option where you can enjoy a 90% + "open rate" of your sales message WITHIN SECONDS!
Why?  BECAUSE THE SALES MESSAGE/OFFER GETS "OPENED" BY 90% OF THE TARGET AUDIENCE ….. WITHIN 3 MINUTES!
Imagine if 90% of recipients actually took notice of any other marketing communications you sent! (e.g.: mail campaign, tv/radio ads, Facebook, telemarketing etc.)
We've had retail clients boast "sales increases" of 20% to 35% IN THE 24 HOURS FOLLOWING THEIR "SUPERTEXT" campaign to their database!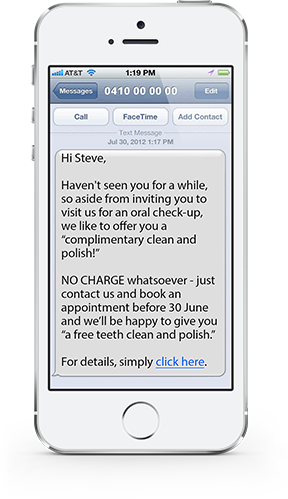 320 characters instead of the restrictive 160 limit you're used to!
An SMS "intro" on STEROIDS compared to a regular SMS message.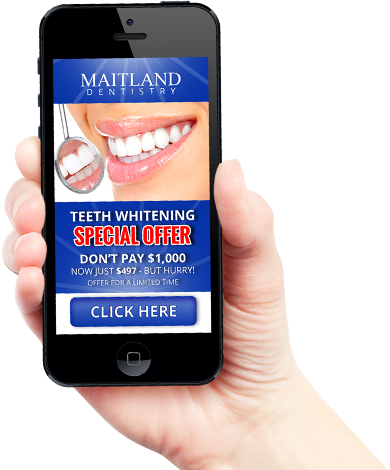 To an IMAGE BASED landing page!
which your audience immediately goes to when they click the link on your "intro text."
1. You provide us with your database via a CSV file and let us know the quantity and frequency of your SMS blast.
(eg: You might ask for 50% of your list to be sent  on Week 1… and the other 50% on Week 2 of each month for the next 3 months)
2. You then provide us with your:
a. Intro Message – Up to a "massive" 320 characters!
b. The details of your "image message" for your landing page (ie : Header, Description Of Offer & Call To Action)
3. Remember, this can include a video if you wish.
We create both a & b of your SUPERTEXT and provide to you for your approval.
Upon your sign-off, the message gets sent to your database!
It's that simple!
YOU CAN EVEN FEATURE "VIDEO" ON YOUR LANDING PAGE!
THE 3 BIGGEST BENEFITS OF MARKETING YOUR PRODUCTS OR SERVICE VIA SMS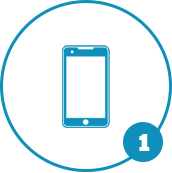 YOUR MESSAGE GETS "OPENED!"
Statistics show that 90% of text messages get opened within 3 minutes!
No other form of direct marketing (online or offline) can compete with this statistic!
Imagine getting to 90% of your target audience within seconds!
YOUR MESSAGE IS COMPELLING!
Your sales message has "theatre" because your target audience prospects are going to a landing page with compelling graphics (& possibly even a video!).
This is far more robust and interesting than just the old-fashioned, bland text message, that's for sure!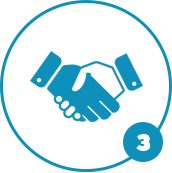 ENJOY INSTANT RESPONSE!
You will likely enjoy an INSTANT RESPONSE!
Stands to reason, doesn't it!
If 90% or more of your audience opens your message within seconds, it's pretty likely you'll get an INSTANT RESULT!
GET THIS INCREDIBLE MARKETING CAMPAIGN FOR THE PRICE OF A REGULAR,
MUNDANE "TEXT ONLY" CAMPAIGN…..
JUST 8 cents* each! + $80 Setup Fee

Given the "horsepower", you'd understandably expect to pay
twice or three times the price of a regular, boring "text only" message.
Well here's the good news…. you can run your "SUPER SMS" campaigns for the
same price as a regular "text only" SMS blast.
JUST 8 cents* each! + $80 Setup Fee
Same cost as a "regular SMS"
…. but 100 times THE Impact!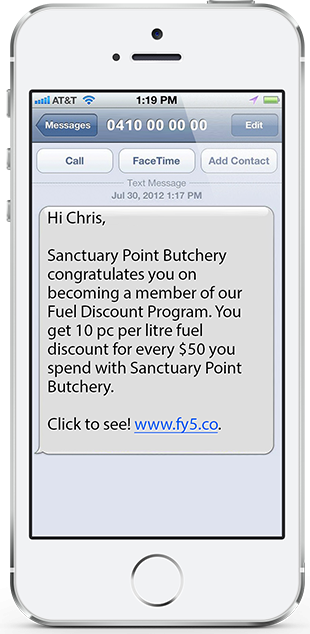 Standard boring SMS message
Only 160 characters
No "ambience" or "theater"….. just abbreviated words.
Limited "direct – response" cut-through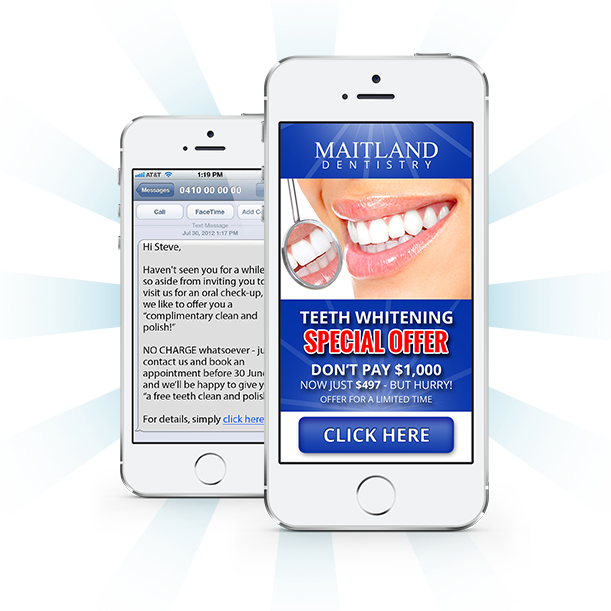 Massive allowance of 320 characters
(which means you don't have to abbreviate words!)
Compelling "theater" because of your image-based landing page!
Direct-response cut-through on steroids!
THANKS FOR YOUR ENQUIRY
Just complete your details below.  We will contact you within 24 hours.
Please also provide us with your website address if you have one, so that we can get a better understanding of your business.
Fields marked with * are required.